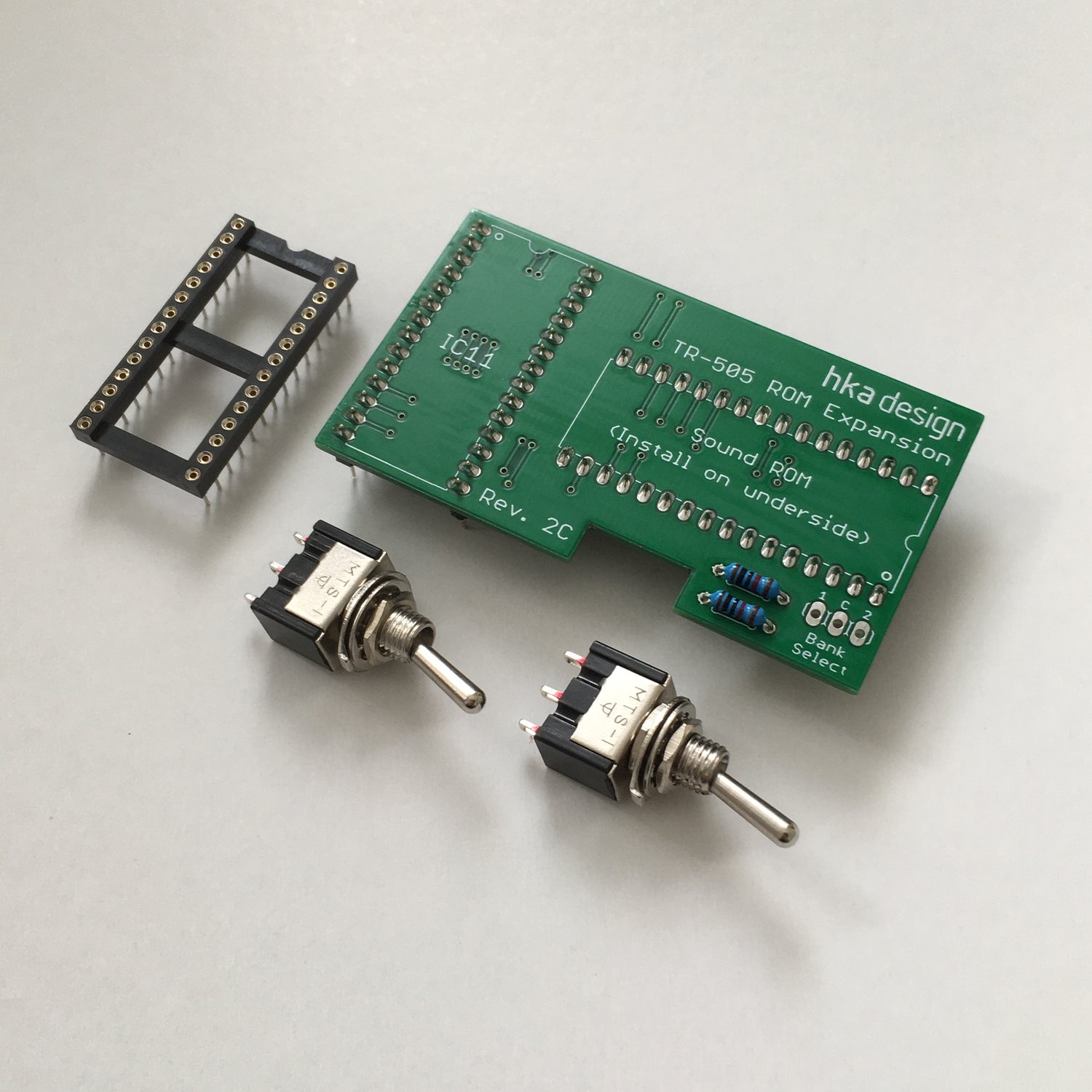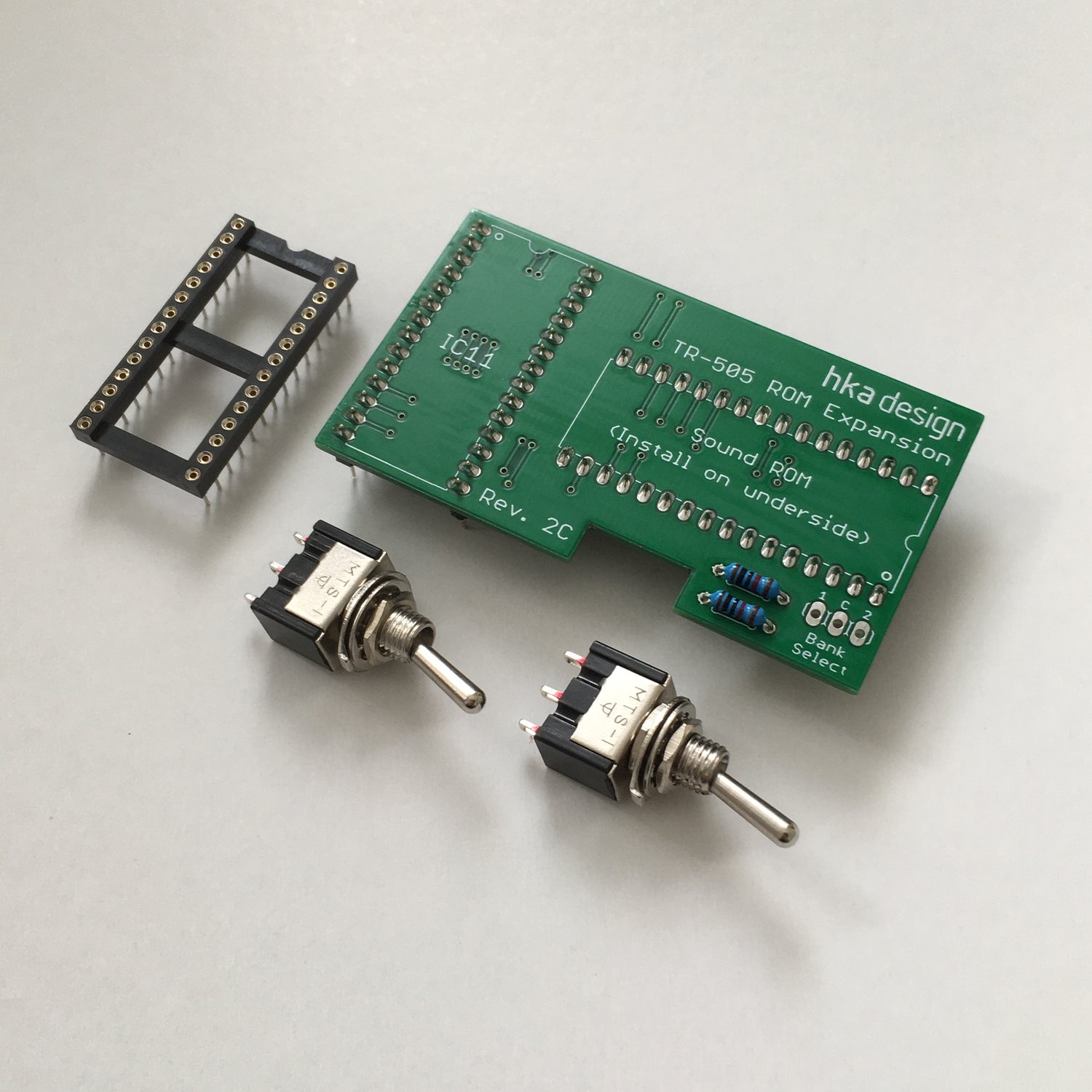 TR-505 ROM Expansion
£35.00 GBP
This kit adds 4 sound banks to the TR-505 (Stock TR-505 / DMX / LinnDrum / LM-1). Bank is selected with two toggle switches.
Compatible with other modifications you may have installed (individual outputs, tuning control, etc.).
Kit includes pre-assembled expansion board (with pre-programmed flash ROM), chip socket and toggle switches.